We are passionate about allowing individuals to learn in their best way possible. We understand that all people learn differently, so we have specifically designed a clinic with inside and outside spaces to meet different learning styles and needs.
The 'Move' room was specifically designed for children who need to crash, bang, spin or move in order to interact and engage. Fine and gross motor skills are targeted through equipment and toys. There is a sensory cupboard equipped with textured walls, lights and blankets for children who need a small sensory space to regulate. The double-sided mirror is a great tool for parents, teachers and therapists to observe without children feeling the pressure to perform. It's no surprise this is the favourite room for many of our little champions!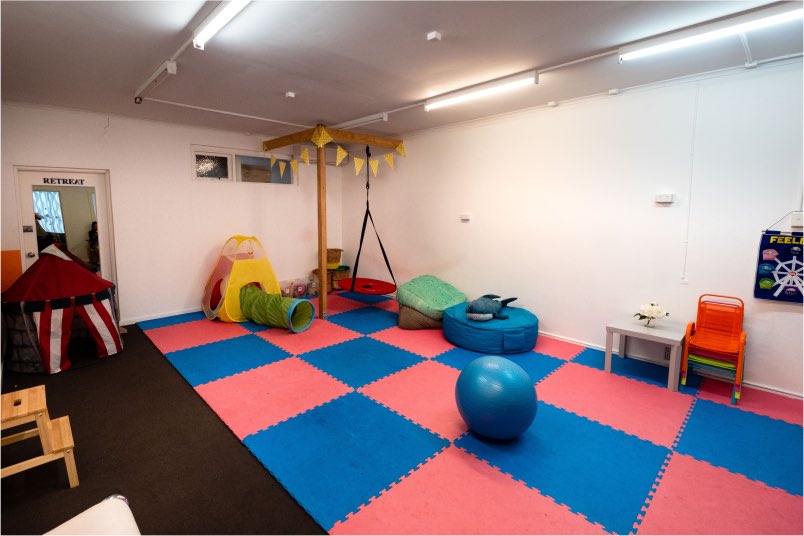 The 'Imagine' room is a place where we help children to develop imagination, flexible thinking and interactive play skills. These skills are vital to communication and yet are often overlooked. Our artist in residence, Sue Harlow, blessed us with painting the beautiful sky mural.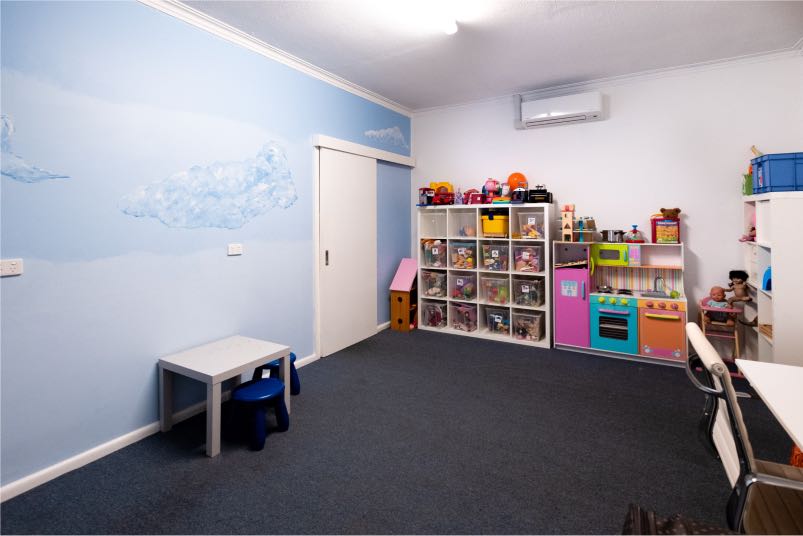 Creative expression through art, literacy and cooking are completed in our 'Create' room. Some individuals don't fit the traditional teaching mold and need to be able to learn outside the box. Having a whole chalk board wall to draw on welcomes even the most timid writers. Having a kitchen to learn counting, measuring and/or reading, through making a cup of tea or baking can be just what's needed.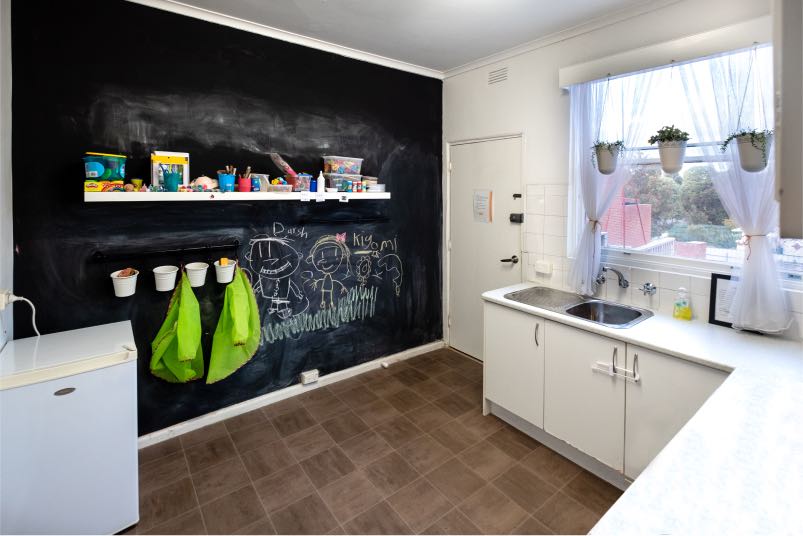 The 'Focus' room is designed for activities that require a distraction-free, focused and calm environment. The prints and wall colour were chosen specifically for this. The type of activities that are most suited to this style of learning are cognitive and academic tasks (e.g. puzzles, reading, writing, numeracy, video modelling). This room is especially suited to adults or school aged children the require a quite desk space for learning.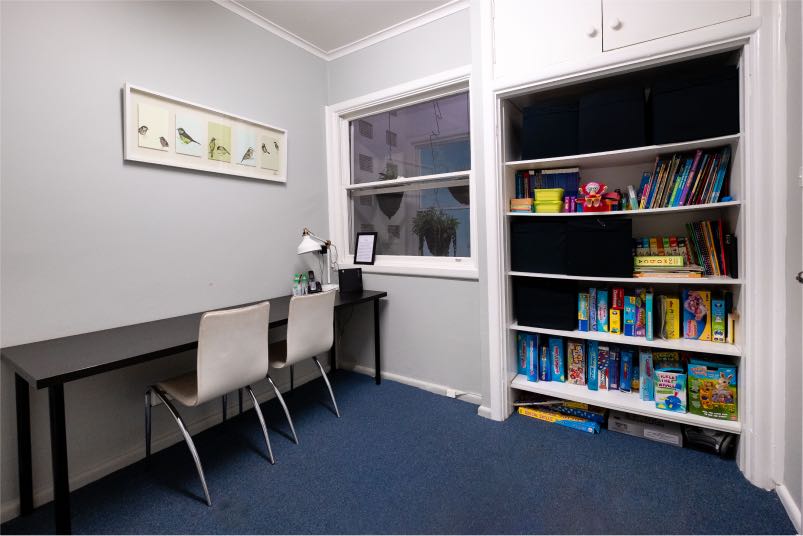 Parents, guardians and carers are vital within any therapy program. Their support, understanding of the program, and home practice can be the defining factor for success. So this space is for parents, guardians and carers to rest in a child-free zone, watch the sessions through the double-sided mirror or get some much needed emails done.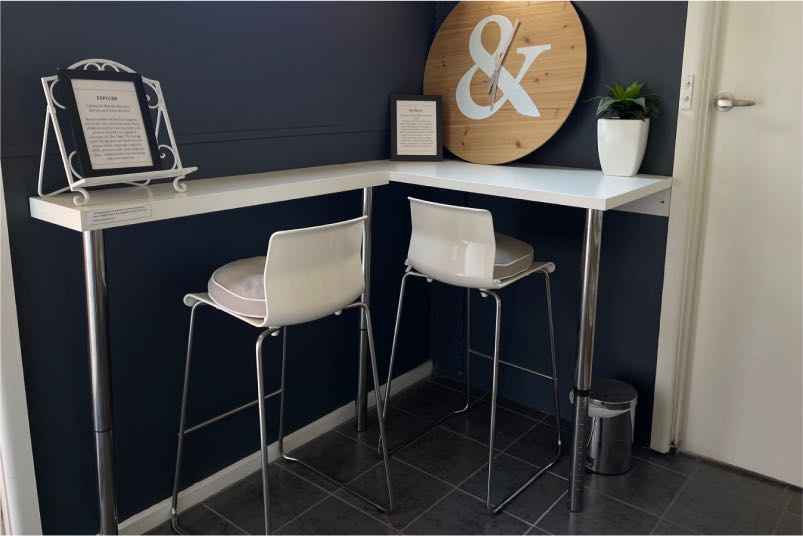 Welcome to our outdoor space. This space gives us the opportunity of being outdoors for movement, outdoor games and functional tasks. The playground equipment gives us an opportunity to have fun, learn and replicate spaces out in the community. On the other hand, the Veggie Patch gives us a chance to work and practice life skills. The space also allows lovely free play for groups to pratice their play and social skills. All these allow us to teach, practice and learn motor skills, language, cognitive skills, social skills and imaginary play.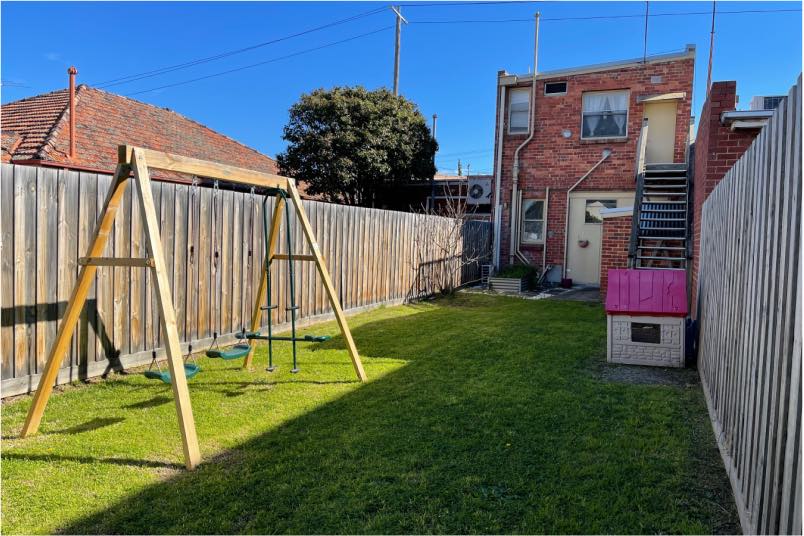 We would love for you to get in touch to determine the best next steps for you. Please kindly fill out and submit this contact form.
General Contact (our clinic page)