Join our Voice Within team
We believe we all have a voice. It is our mission to help empower everyone to transcend and further develop to their best potential. Please apply to work at the Voice Within if you want to join us in this mission.
Voice Within provides allied health services aligned with our core vision, mission and values to empower everyone to further develop to their best potential. In a collaborative approach, we utilise holistic and evidence based practises to help our clients achieve their goals whilst having fun.
We truly value our team. We work towards empowering our team with the skills, resources and guidance required to further help them empower themselves and our community.
Our aim is to ensure our team is equipped from the start to manage, identify and work through solutions in a range of mild to complex cases. Approaching each case in an agile manner to provide the most appropriate service delivery, stakeholder support and solution based thinking.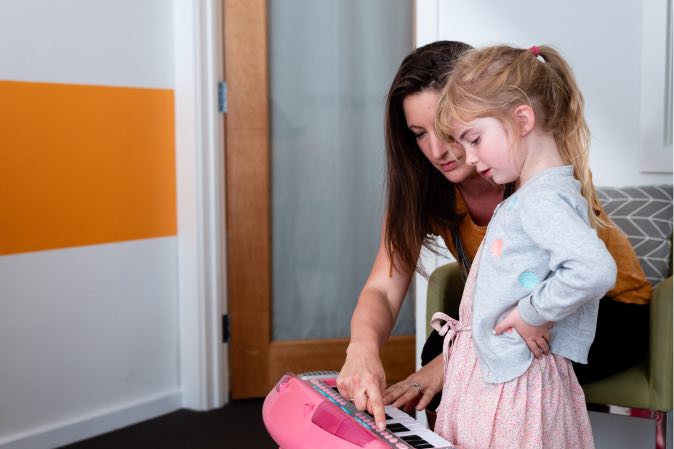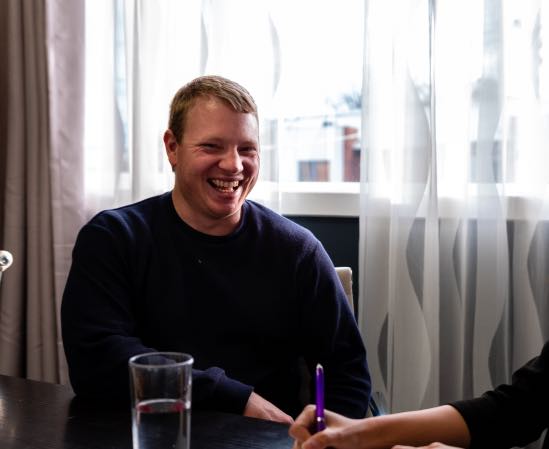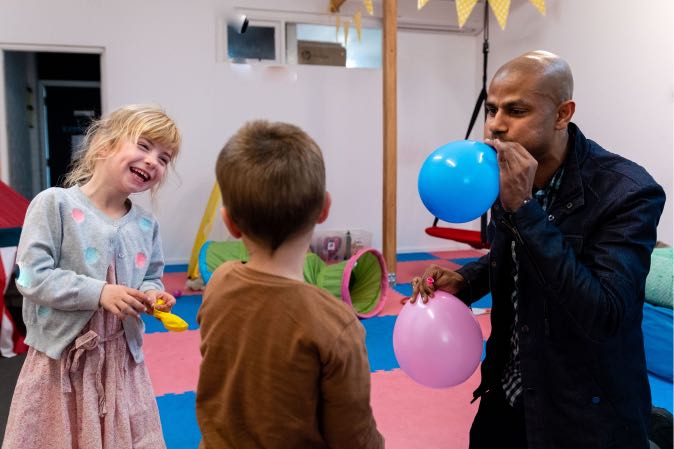 A few reasons to work at the Voice Within
Being part of a team dedicated to making change
Identifying ongoing solutions for our clients and key stakeholders to promote change with the support of our dedicated and collaborative team.
Supervision
Ongoing supervision to assist with guiding, planning and development as a professional and clinician as well as to improve therapy progression.
Practice management and administrative support
Our admin and practice management team can take care of administrative needs, so our clinicians can focus on providing clinical services.
Flexible working arrangements
Having the flexibility to work the days, times and locations where appropriate for conducting duties and administration.
Professional development opportunities
We encourage professional development and provide opportunities for training and development both onsite and externally.
Career progression
We provide training and guidance to develop leadership qualities and skills to progress as a professional and clinician for all experience levels including graduates.
Well resourced for therapy needs
We work to equip our clinicians with all the necessary resources to provide assessments and therapy.
Accessible clinic and learning spaces
Our team is welcome to work from our personalised clinic to plan and provide a range of clinical services for assessments and therapy.
Potential therapy support for a range of clients
Our clinicians have the opportunity to provide therapy support for children (primarily) and adults including mild to complex cases.
Voice Within is looking for team members including graduates and volunteers dedicated to:
Empowering the community
Dedicated individuals with a strong desire to lead and empower our community as well as themselves to reach their best potential.
Flexible thinking and providing solutions
Being curious and flexible in thinking and service delivery to provide ongoing solutions for our community with an agile approach.
Professionalism
Presenting professionalism for others by paying attention to manners, methods and punctuality.
Compassion and respect
Sharing compassion for others by building relationships based on integrity, mutual trust, respect and transparency.
Lifelong learning
Always seeking knowledge, professional development and upskilling opportunities through experience and trainings combined with a strong work ethic.
Collaboration and inclusion
Including and collaborating with all relevant stakeholders to ensure the best therapy progression.
What we believe as a team
At the Voice Within, we believe every person learns differently and these differences need to be utilised in therapy. Our clinic, assessments, therapy plans and services are all structured to achieve this. So we can individually understand and partner with each client to ensure all their goals are achieved in a fun and enjoyable way.
We believe in:
Providing current and evidence based assessments and therapy.

Ensuring families and individuals feel supported and cared for.

Building all sessions around an individual's interests ensuring we have fun together.

Providing a personal and professional service.

Working as a team, ensuring that each individual we see gets the best assessment and intervention. Thus, if it benefits the individual, they may work with one or more of our therapists.

Seeing each person holistically. We consider a person's physical, mental, emotional, sensory, developmental, social, and spiritual health and wellbeing when planning their assessments and intervention.

Working together with other professionals to ensure each individual develops to their best potential across all settings.

Empowering families and stakeholders with the skills and tools to complete home practice for best therapy success and daily life application.
These are the roles we have open right now. Please still apply for a role with the below form that may not be mentioned here.
Please kindly fill out and submit this application form if you'd like to work at the Voice Within. Graduates are welcome. Please ensure your Resume/ CV and Cover Letter are on the same file to upload with your application.
We look forward to hearing from you!
Join Team Application (general)
In the event the above application form is not working for you, please email your Resume/CV, Cover Letter and required information on the application form to [email protected].