Occupational Therapy Services
We provide a range of Occupational Therapy services for children.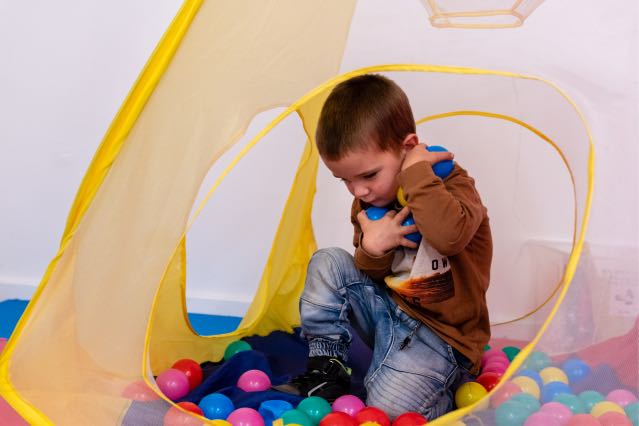 Occupational Therapy for children
Our Occupational Therapy (OT) services can support families with children who are experiencing difficulties in their daily living skills. We provide assessment and therapy in the following areas:

Fine and gross motor skills

Pre-writing and handwriting skills

Sensory processing and integration

Social and play skills

School readiness

Attention to tasks

Self-care and hygiene skills (toileting, dressing, washing, mealtimes, grooming etc).

Transitioning and building/ following routines
Formal and Informal Functional Assessments can be completed to support reports for a diagnosis, NDIS applications and classroom support funding applications.
Our Occupational Therapists aim to build rapport with your child through fun play-based therapy so that your child feels as comfortable as possible during assessment and intervention sessions.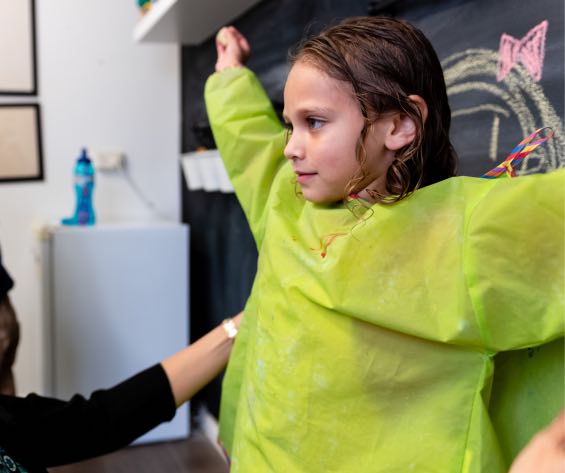 Home Practice for Occupational Therapy
Home practice is an important and crucial part of the therapy process for every Occupational Therapy (OT) session. Home practice helps achieve the goals of an individual through practising the demonstrated, documented and guided skills from therapy sessions as well as the accompanying relevant resources at home. Effective home practice can significantly increase the effectiveness of therapy sessions in the process of teaching the new skills. We believe that the process of teaching, learning and conducting home practice is an empowering step for all stakeholders as one of our core beliefs at the Voice Within.
Frequently asked questions
Do I have to stay onsite for my child's therapy session?
Yes. All parents, caregivers or guardians are required to stay onsite either at the clinic or at home to ensure the best safety and effective therapy. At the clinic, all parents, guardians or carers are encouraged to sit in the therapy session, but as an alternative you can wait in our waiting spaces. Please refer to our staying onsite policy for further information.
How do you allocate referrals?
Referrals are allocated based on the requirements of each case to ensure best quality of support. Specific areas of training and experience for each clinician is also considered closely before referral allocation.
Do I need to do homework or home practise?
Yes. Home practice is a very important part of the therapy process and is a big factor that results in success or decline in therapy outcomes.
I have a carer and therapy assistant, can they attend or learn from sessions?
We encourage all parents, carers, assistants or guardians to attend sessions at all time as we honour you and love to empower you with the skills required to assist your child, family member or support person.
Can you attend team meetings with other key stakeholders?
Yes, we can attend team meetings to ensure collaboration to achieve best therapy success. These meetings are scheduled and reported as per other therapy sessions. These meetings can occur either in person or via Telehealth.
Are Occupational Therapy services funded by NDIS or Medicare?
Yes, Occupational Therapy services are funded by both NDIS and Medicare depending on your eligibility or package. Please refer to our Government Funding and Rebates page for more information.
At the clinic, do you only provide Occupational Therapy services?
No, we provide a range of Speech Therapy services at the clinic also.
I am overseas and interstate, can we still do sessions?
Yes, we can potentially conduct sessions via Telehealth as a service delivery. Please do enquire with us regarding its suitability as a service delivery for your case.
We would love for you to get in touch to determine the best next steps for you. Please kindly fill out and submit this contact form.
General Contact (occupational therapy services page)