Telehealth Speech Therapy services are a form of service delivery where sessions and consultations are provided by phone or video conferencing.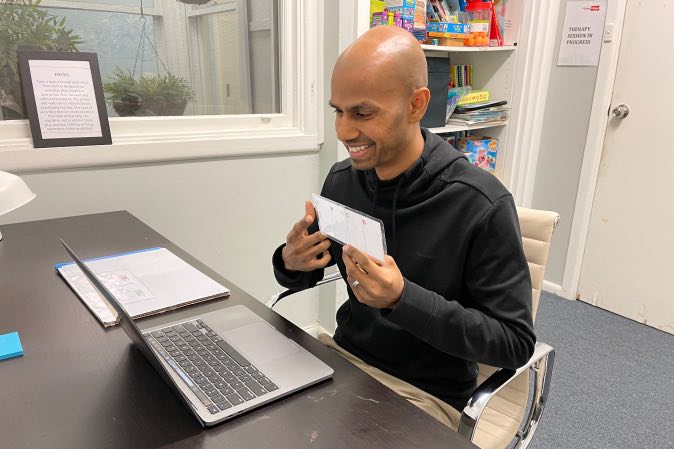 Telehealth Services are sessions conducted on video conferencing platforms such as Zoom or Google Teams as an alternative to face to face sessions in person. The goals that are utilised with Telehealth sessions are the same as face to face therapy sessions, where we conduct interactive sessions embedding our therapy goals to practice and build on them.
Interactiveness is the most important component for successful Telehealth sessions as we believe in utilising a variety or interactive tasks and tools to promote best engagement and learning. Home practice and strategies are provided as per all sessions to practice the strategies.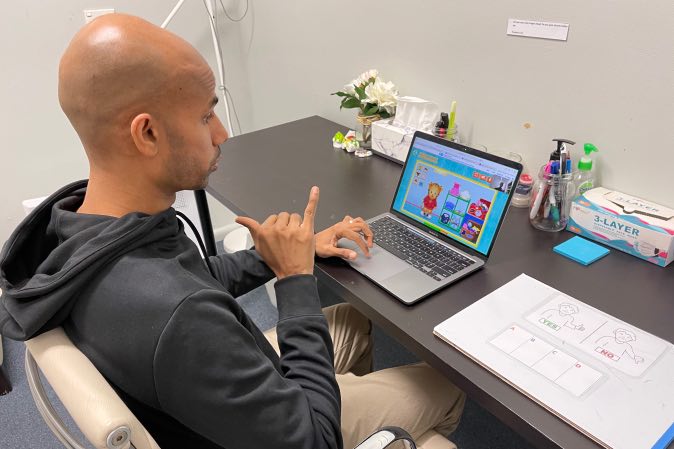 Most Speech Pathology services can be accessed via Telehealth services with the exception of some cases with more complex attention and behaviour challenges.
The basic requirements for a Telehealth session is ideally a device for video conferencing such as an iPad, tablet, laptop or desktop computer. Strong internet connection is also important to ensure effective communication and engagement.
For younger children and children that require more support for participation, it would be very important for a parent, guardian or carer to assist and facilitate the child throughout the session. This also assists in the understanding of skills for the parent, guardian or carer when practicing the skills targeted in the Telehealth sessions.
Telehealth has proven to be an effective tool to replace, supplement or complement in person face to face sessions, with consideration of targeted therapy goals and participation of a child. This is noted for both assessment and therapy sessions. Families that cannot access services due to logistics, availability of time or location (including remote and rural areas) have benefited from quality Telehealth services.
Home Practice for Telehealth
Home practice is an important and crucial part of the therapy process for every Telehealth session. Home practice helps achieve the goals of an individual through practising the demonstrated, documented and guided skills from therapy sessions as well as the accompanying relevant resources at home. Effective home practice can significantly increase the effectiveness of therapy sessions in the process of teaching the new skills. We believe that the process of teaching, learning and conducting home practice is an empowering step for all stakeholders as one of our core beliefs at the Voice Within. 
Frequently asked questions
What sessions can be more difficult via Telehealth and can it be managed?
There can be some cases involving severe attention difficulties and behavioural challenges that are challenging to be conducted via Telehealth. In these cases, we can potentially find solutions for participation and/or conduct parent/carer training programs to empower parents, carers or guardians to incorporate the targeted skills. Please do enquire either way regarding the suitability for Telehealth during the intake process.
I only have a phone, can I still access Telehealth?
Most Telehealth tasks can be challenging at times via phone, however it is suitable for some individuals particularly adults. This is due to some restrictions in the ability to interact and engage with screen functions during the session. We do recommend an iPad, tablet, laptop or desktop computer for Telehealth sessions. Meetings can certainly be accessed with a phone for Telehealth sessions.
We would love for you to get in touch to determine the best next steps for you. Please kindly fill out and submit this contact form.
General Contact (telehealth services page)