We provide a range of child and adult Speech Therapy services including Speech Pathology assessments, reports and funding applications.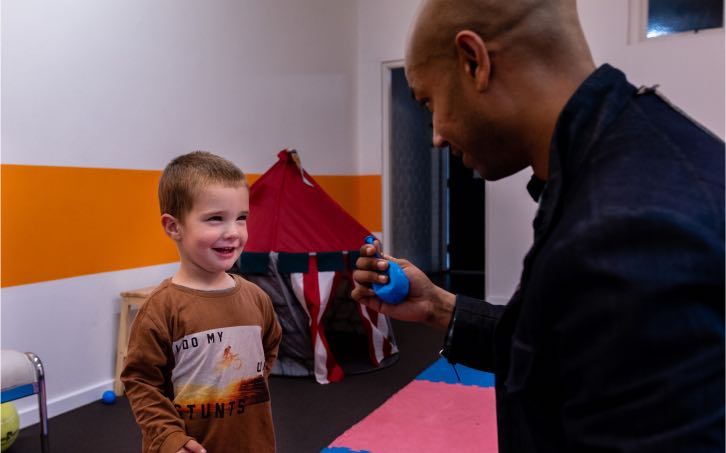 We provide Speech Pathology assessment and therapy services for children in the following areas:
Developmental disorders, including Autism Spectrum Disorder (ASD)
Receptive and expressive Language
Speech sounds articulation and pronunciation
Communication and play skills
Childhood Apraxia of Speech (CAS)
Augmentative and Alternative Communication (AAC)
Literacy, including: phonological awareness and pre-literacy skills, reading, spelling, reading comprehension, writing sentences and stories
Fluency (stuttering)
Social Skills
Parent Training for development of communication skills
General mealtime strategies and swallowing disorders
Voice quality and projection
All our Speech Pathologists are registered practising Speech Pathologist by Speech Pathology Australia (SPA).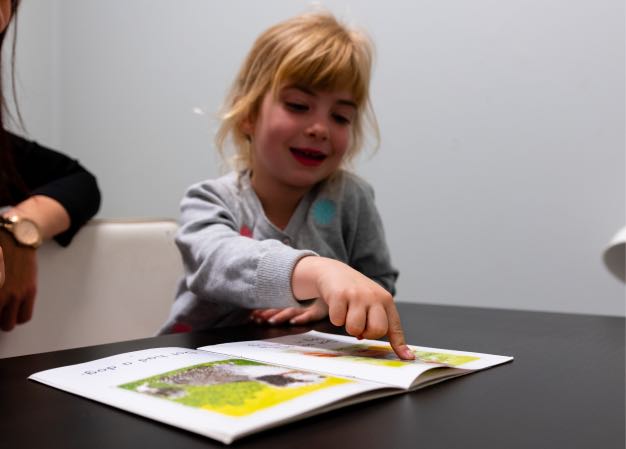 We also provide Speech Pathology assessment and therapy services for adults. We are able to provide informal assessments and therapy for adults requiring training and support with:
Stuttering

Vocal health and projection

Augmentative and Alternative Communication (AAC)

Public speaking and presentation skills

Rebuilding language and speech skills following a stroke or traumatic brain injury

Articulation and speech sounds

Swallowing

Reading and writing difficulties including dyslexia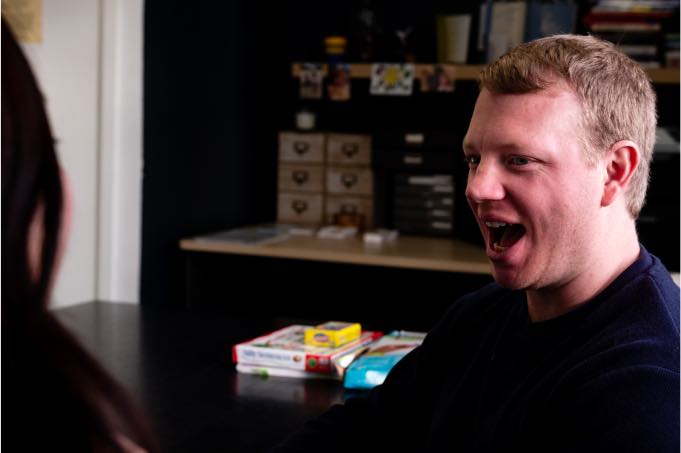 All assessments are completed in a safe, non-invasive and enjoyable manner. This is essential to our service in developing rapport with individuals and ensuring they feel comfortable and enjoy themselves in all sessions.
We start with an initial consultation with one of our therapists in our clinics. Following the initial consultation, the therapist will analyse the results following a multi-dimensional model which looks at all aspects of communication and development, to determine the client's strength's and areas for support. This will be highlighted in a report and a goal based intervention plan will then be created which will be presented as a summary and feedback.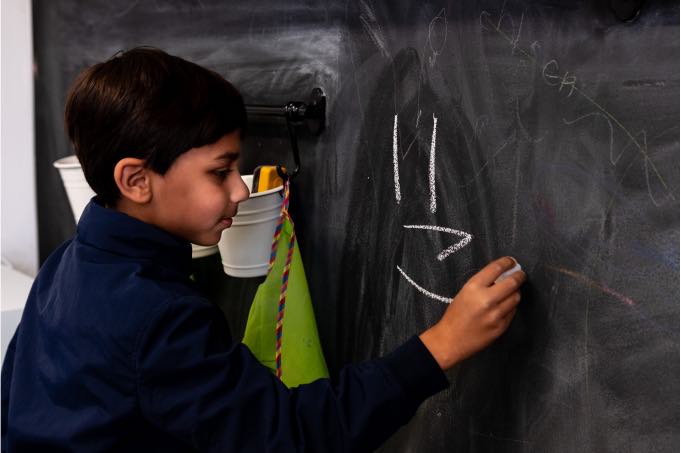 Reports and funding applications
Further formal assessments including comprehensive assessment reports are available. These are beneficial for obtaining a baseline for development, applying for funding, and/or to inform other professionals working with your child (e.g. teacher, paediatrician).
We partner with educational facilities and other professionals to write government funding applications which include NDIS funding support letters/ reports and various Education Department funding requests.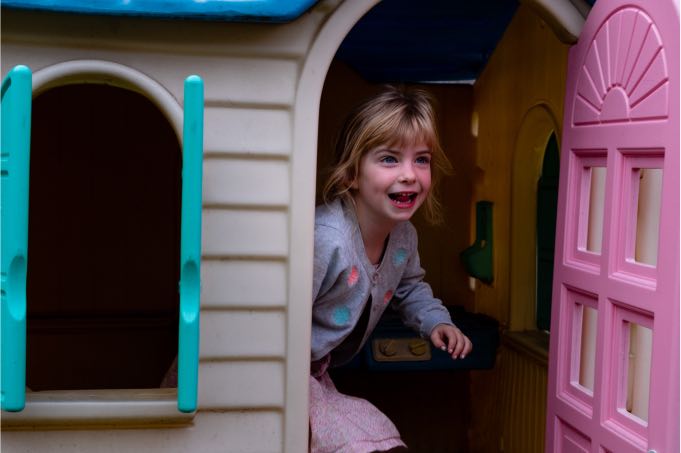 Voice Within Therapy Centre provides goal directed, client-centred therapy to support individuals and families to reach their goals. We believe that learning best occurs when an individual is actively engaged and enjoying themselves which allows therapy to include games, creative activities and technology.
Our team and therapist undertake the created intervention plans by incorporating goals within activities of interest in order to build and develop the targetted skills. We assist individuals and families by a variety of strategies for each therapy goal whilst assessing improvements and changes for each session. Session notes are provided after each session including resources to highlight the importance of ongoing practice to reach our goals. Notes and progress are also shared to any relevant stakeholders to ensure a collaborative approach to therapy support.
Upon completion of goals, individuals are discharged from therapy supports.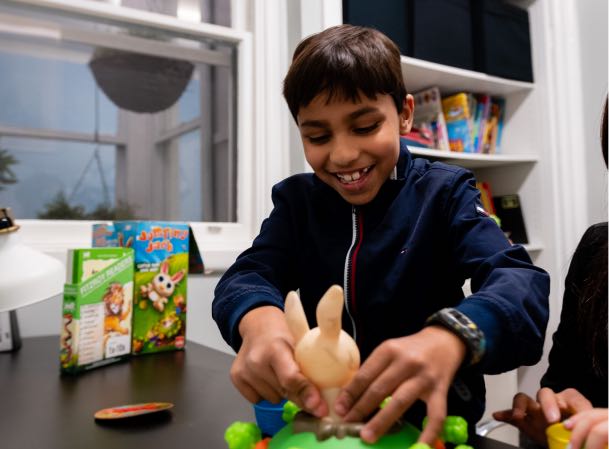 Supervised Speech Therapy Programs
Supervised Speech Therapy programs are also available. This involves a Speech Pathologist completing assessments, creating the therapy goals and plan and then the intervention is carried out by Allied Health Assistants with the supervision of the Speech Pathologist. This is a great way to reduce therapy costs and allow for increased intensity if it is required. Supervision is provided by the guidelines of Speech Pathology Australia (SPA) and the National Disability Insurance Scheme (NDIS).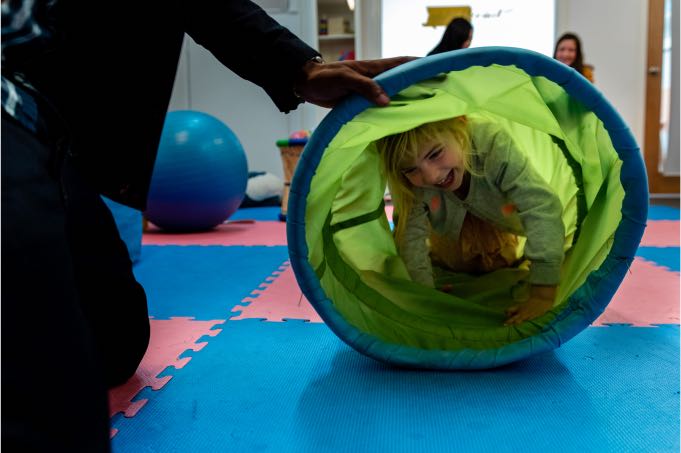 Home Practice for Speech Therapy
Home practice is an important and crucial part of the therapy process for every Speech Pathology session. Home practice helps achieve the goals of an individual through practising the demonstrated, documented and guided skills from therapy sessions as well as the accompanying relevant resources at home. Effective home practice can significantly increase the effectiveness of therapy sessions in the process of teaching the new skills. We believe that the process of teaching, learning and conducting home practice is an empowering step for all stakeholders as one of our core beliefs at the Voice Within.
Frequently asked questions
Do I have to stay onsite for my child's therapy session?
Yes. All parents, caregivers or guardians are required to stay onsite either at the clinic or at home to ensure the best safety and effective therapy. At the clinic, all parents, guardians or carers are encouraged to sit in the therapy session, but as an alternative you can wait in our waiting spaces. Please refer to our staying onsite policy for further information.
Do all your Speech Pathologists have the same specialised training and qualifications?
Each of our Speech Pathologists have the same collaborative approach to support each client to be their best. However, each Speech Pathologist can differ with specific specialised skills, trainings and personal areas of interest. If you do have a specific area of training required, please do let us know during the intake process.
How do you allocate referrals?
Referrals are allocated based on the requirements of each case to ensure best quality of support. Specific areas of training and experience for each clinician is also considered closely before referral allocation.
Do I need to do homework or home practise?
Yes. Home practice is a very important part of the therapy process and is a big factor that results in success or decline in therapy outcomes.
I have a carer and therapy assistant, can they attend or learn from sessions?
We encourage all parents, carers, assistants or guardians to attend sessions at all times as we honour you and love to empower you with the skills required to assist your child, family member or support person.
Can you attend team meetings with other key stakeholders?
Yes, we can attend team meetings to ensure collaboration to achieve best therapy success. These meetings are scheduled and reported as per other therapy sessions. These meetings can occur either in person or via Telehealth.
Are Speech Therapy services funded by NDIS or Medicare?
Yes, Speech Pathology services are funded by both NDIS and Medicare depending on your eligibility or package. Please refer to our Government Funding and Rebates page for more information.
Is there an age range or limit to attend Speech Therapy services?
We support all ages for Speech Therapy services. The process, approach and service delivery is likely the only difference when we support different age groups.
Why do Assessment sessions cost more?
Assessments and reviews are an essential part of identifying baselines and goals for the best intervention moving forward. This process involves pre-planning, possible utilisation of formal assessment tools, conducting the assessment session (which can sometimes involve multiple Clinicians), analysis of the assessment (this can include the scoring of an assessment) and provision of a report and therapy plan. We take absolute care and work to our best throughout these steps, therefore we have an assessment fee that considers the time and resources for the entire assessment process.
Why do I pay for travel for out of clinic sessions?
Travel can be an essential tool that helps provide better convenience and logistics to provide therapy services at locations to assist client accessibility. Our travel fees take into account the time and distance needed to be travelled by our team members for them to attend the sessions. Our travel fees have been carefully considered in line with the set NDIS pricing guidelines and travel expenses.
I am overseas and interstate, can we still do sessions?
Yes, we can potentially conduct sessions via Telehealth as a service delivery. Please do enquire with us regarding its suitability as a service delivery for your case.
We would love for you to get in touch to determine the best next steps for you. Please kindly fill out and submit this contact form.
General Contact (speech therapy services page)